Call Today for Your FREE Quote!
541-636-3308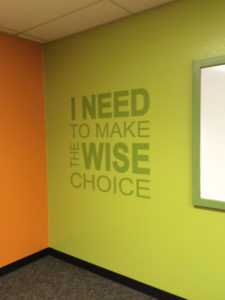 Eugene Vinyl Signs provides high quality vinyl lettering and graphics for cars, trucks, work vans, storefront windows, interior wall graphics / lettering, and interior/ exterior signage in the Eugene / Springfield / Southern Willamette Valley area. 
We are not a large shop, but are highly dedicated to customer satisfaction in the work and services we provide.  At Eugene Vinyl Signs our priority is high quality work and satisfied customers!  We go out of our way to accommodate our customers' needs because, as a growing business, we also realize the importance of those relationships.  Our goal is to have happy and satisfied customers that will become repeat customers, and to be partners they can trust and rely on.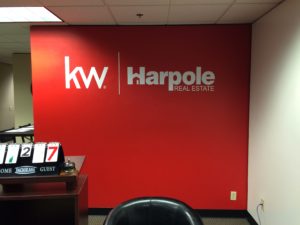 We have worked with a variety of businesses on a variety of projects, from something as simple as changing business hours on storefront windows to branding entire fleets of vehicles for customers.  We have also had the opportunity to work with charitable organizations, churches, schools, and hospitals on projects that promote their values and unique messages.
Eugene Vinyl Signs offers competitive pricing, a quick turnaround time, and is responsive to customer inquiries in a timely manner.  We are always willing to meet with customers at their place of business to assess their vinyl signage needs and discuss various options available to them.  We would love to help with your next project!
We work with ORACAL pressure-sensitive adhesive vinyl films which are available in a wide variety of colors and finishes.  Vinyl can be applied to a number of different surfaces ranging from metal, glass, plexi-glass, and tile to moderately textured wall surfaces and painted wood. Vinyl lettering and decals can withstand even the most extreme weather conditions. 
"We had our first service last Sunday and everyone loved the lettering and thought it added an extra-special touch.  Thank you so much for all you've done."
–Cheryl, Westside Baptist Church, Eugene
"Thanks guys for doing the taxi re-branding: it turned out great!  Everyone has commented on how wonderful it looks.  Thanks again!  
–Greg, Soldiers Taxi, Springfield
"Crane Equipment started working with Shelley at Eugene Vinyl Signs last year and we couldn't be any happier!  Not only is she dependable, kind, flexible, and has very reasonable prices, but her product is exceptional!  Whenever we need something, she does everything she can to ensure optimum customer service and quality.  Her communication is on point and is always quick in response.  We are very satisfied and forever customers."
–Crane Equipment Mfg. Corp., Eugene